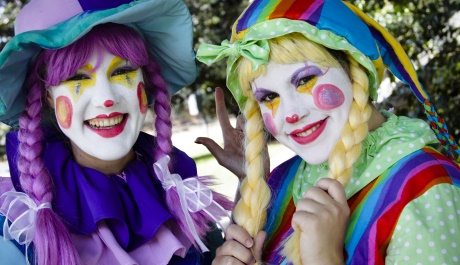 Clowns
If you are looking for a specific clown you have come to the right place. Fab Fun has a long history with clowns and loves fun, cheeky and mischievous clowns.
Our most loved clowns include:
Bubbles
Mr Puzzles
Bobo
Noodle
We are able to offer a traditional clown with all the "bells and whistles" if requested, but we find that most of our party requests are for a more neutral look without the painted faces which is our standard look.