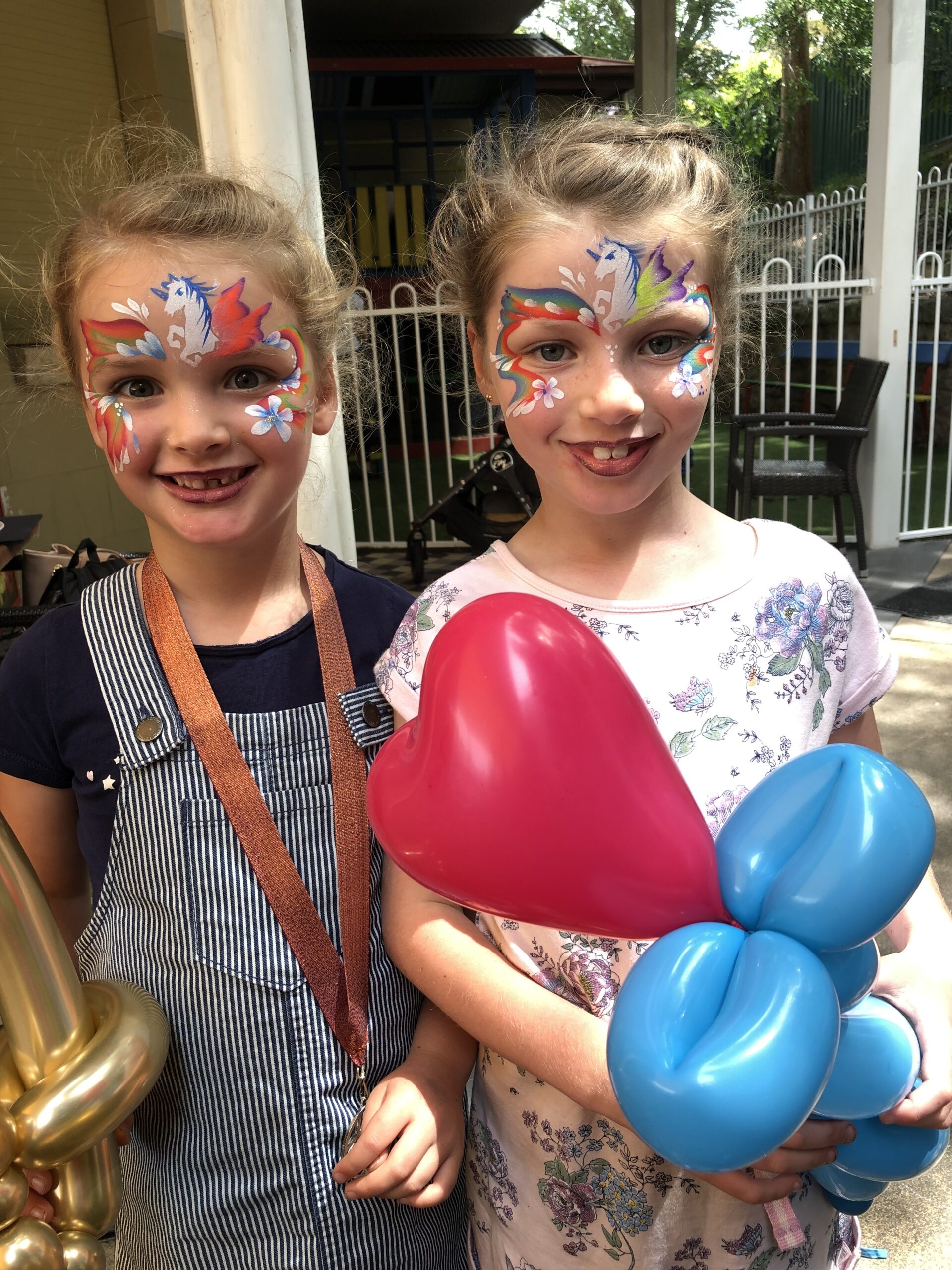 Face Painting and Balloon Twisting
Face painting and balloon twisting never gets old! This is our best selling package to date and has great all round activities for the whole family. With stunning face painting and awesome balloon twisting, our creative & talented artists and twisters will have everyone joining in for the fun.
We are able to cater to various party themes with our designs with both the face painting and balloon twisting. Some of the most sought after face painting designs are as follows.
Butterfly face painting
Halloween face painting
Superhero face painting
Brand face painting
Mermaids, fairies and themed characters
Animals of all shapes and sizes
Balloons:
Animals of all shapes and sizes
Superheros
Princesses
Wands
Flowers
and more
1 or more party hosts depending on your party needs to perform:
Face painting
Balloon twisting
Our face painting and balloon twisting is a perfect activity to assist in Christenings, baby showers, hen's nights, birthday parties, weddings and pretty much any event you may be holding.
Our face painters take around 2-3 mins for a quick face painting and 3- 5 mins would be for something more elaborate per person. So if you are looking to cater to a large group of kids, this is the perfect activity choice.
All our entertainers come dressed in a character of your choice or in a bright and colourful costume as preferred.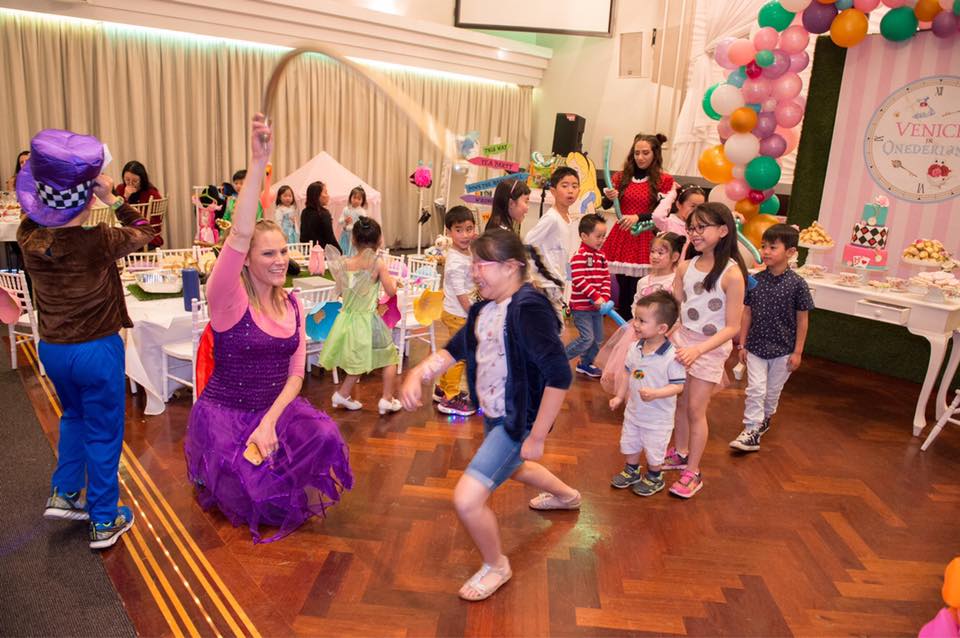 Fun and Games Package
Another one of our most popular packages to date. The Fun and Games Package is perfect for all parties large or small! This package is well rounded and offers a variety of activities which suite and engage with all ages.  Our party hosts are there to assist you on taking the children on a adventure of fun filled activities which range from face painting, balloon twisting and to get them playing, socialising and having fun together with an energetic music orientated games session!
All equipment, music, props and prizes are supplied by the entertainer on the day.
Face painting
Party games, music and dancing
Prizes and giveaways for games participants
Balloon twisting
The games chosen by the entertainer will reflect the amount of room available so if you have hired a function room or restaurant, where there is limited space, games that are relatively "structured" will be chosen and played (Musical statues, Simon Says, Limbo, musical bops etc.) Where there is a large amount of room available, running around games can also be incorporated.
As a rough guide for timings and the kids attending your function, one entertainer for 1 hour can comfortably cater for up to 12 kids, 1.5 hours and we can comfortably cater for around 15 – 20 and for 2 hours we can comfortably cater for up to 25. (Please note that our numbers are quoting the maximum amount of children only. If we have more time to work with smaller groups, there is a far higher level of skills and workmanship that we can deliver to your event).
In addition to this, our face painters take around 2.5 minutes for a quick face painting and 5 mins for something more elaborate per child.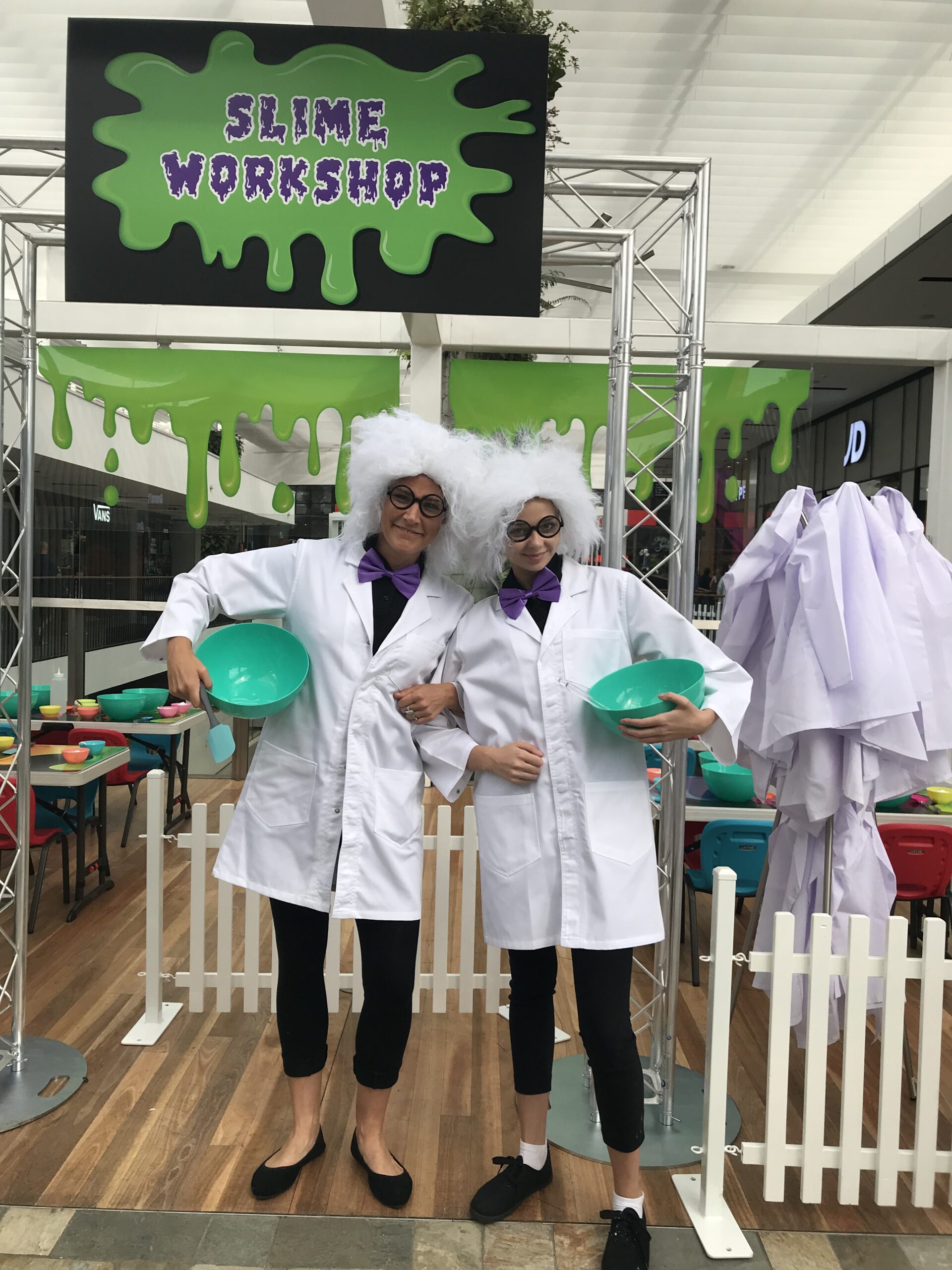 Craft Parties and Workshops
We love getting creative with the children and we have something for all ages and types in our bag of tricks. Some of our most popular parties for the school aged children are the creative workshops that we offer.
Some of our current workshops that we deliver include:
Slime Workshop
Flower Crown Workshop
Art Studio
Cup Cake Decorating
Fancy Mask Making
Sand Art
Lego Workshop
Plaster of Paris Craft
Beading Workshop
Play Doh
We are able to combine a workshop with other activities such as games and balloons, or if you are looking at just focusing on one activity we are able to deliver an engaging creative session of fun for all involved.
Alternatively we also offer DIY kits for the above activities with all items included for any one attempting to embark on a journey of fun filled creative play! Check out our online shop (COMING SOON)!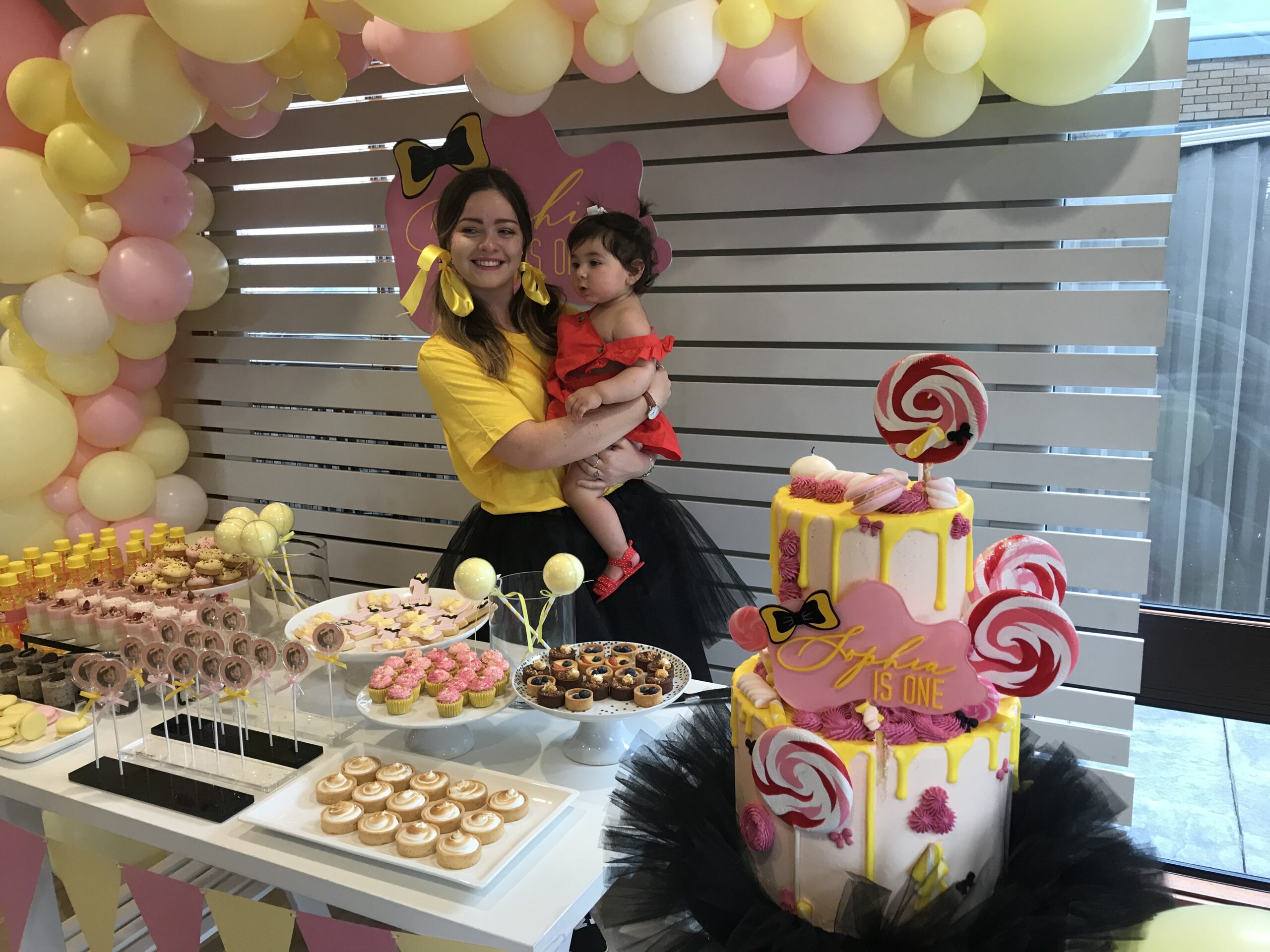 Tiny Tots Activities
We like to keep it simple for our youngest audience with lots of visual activities and plenty of variety. We know our Tiny Tot's have a short attention span so we have a big back of tricks which we entertain with including: Cute characters, bubbles, face painting, age appropriate music, dancing and colourful balloons. If your toddler doesn't like all of these activities we know we will win with at least a few!
Depending on what  keeps the attention of the little ones we move through a lot of different activities.
This package includes:
Music, dancing and singing
Games – Duck Duck Goose, Parachute games etc
Story Telling
Bubbles
Simple Face Painting
Balloon twisting
Our activities are based around playgroup activities with lots of action songs and simple games. We find that the kids love the balloon twisting, which we do throughout the course of the entertainment. Unlike the older groups, we have a more unstructured approach with the younger ages, as we find that they have shorter attention spans and are at times a little more reserved. So if they are initially a little shy to start with during the games or face painting, we will begin with balloons to add a little color and excitement. We then proceed with the other activities as they gain interest and confidence with the entertainer.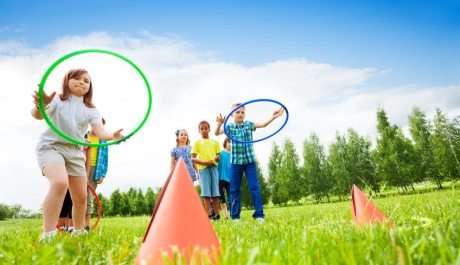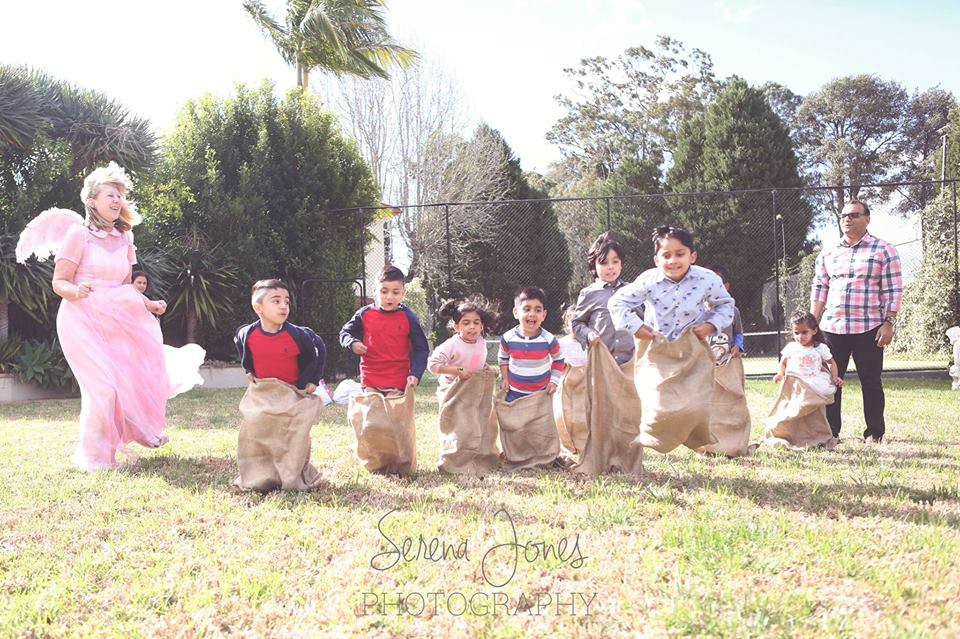 Games Galore Packages
The Games Packages offer experienced, fun, energetic, games hosts to gather all the kids and take them on a fun adventure.
Our entertainers are flexible to work indoors or outdoors and we are experienced in working in larger areas or smaller zones.
We offer a variety of different games packages including:
Outdoor Traditional Sports Games
Party Games
Carnival Games
Team Building Games
This activity sequence is great for restless or older children. Or perhaps you have that school group of 20 or more kids that you are dreading to entertain on your own. Our carnival games are also a high end set of colourful and fun hand crafted boards that are a must have for any circus party you may be throwing.
Below is a list of various games that we can incorporate into the different games parties that you may be throwing.
Tug of war
Sack races
Egg and Spoon Races
Balloon tag
What is the time Mr Wolf
Dodge ball
Bull rush
Parachute games
Treasure hunt
Indoor games:
Musical statues and bops
Musical chairs
Limbo
Simon Says
Parachute games
Pin the tail on the donkey
Carnival Games:
Ring Toss
Darts (with velcro balls)
Pin the Tail on the Donkey
Ping Pong Bucket Catch
Shoot the Ducks
Lucky Dip
Bob n Apple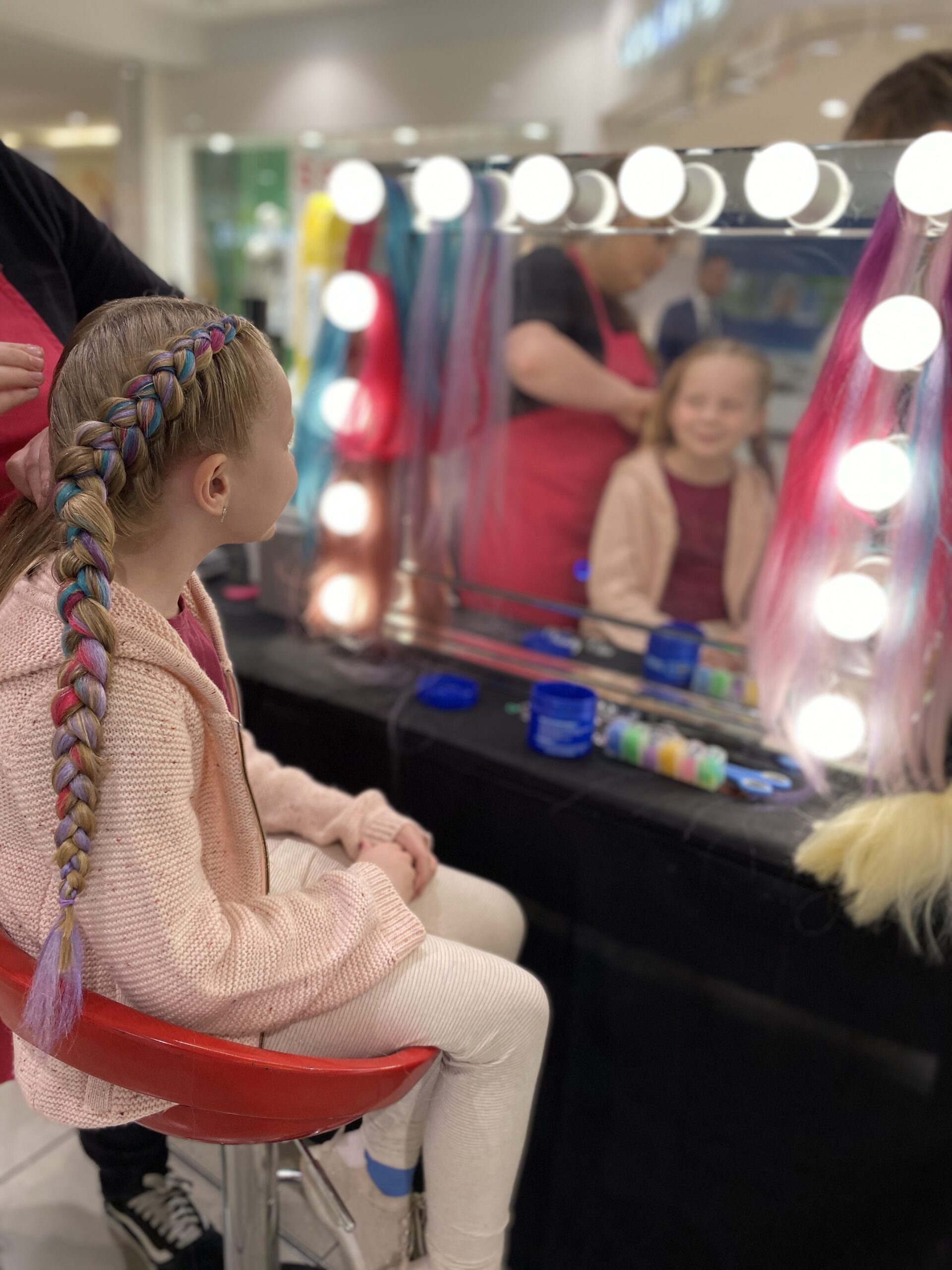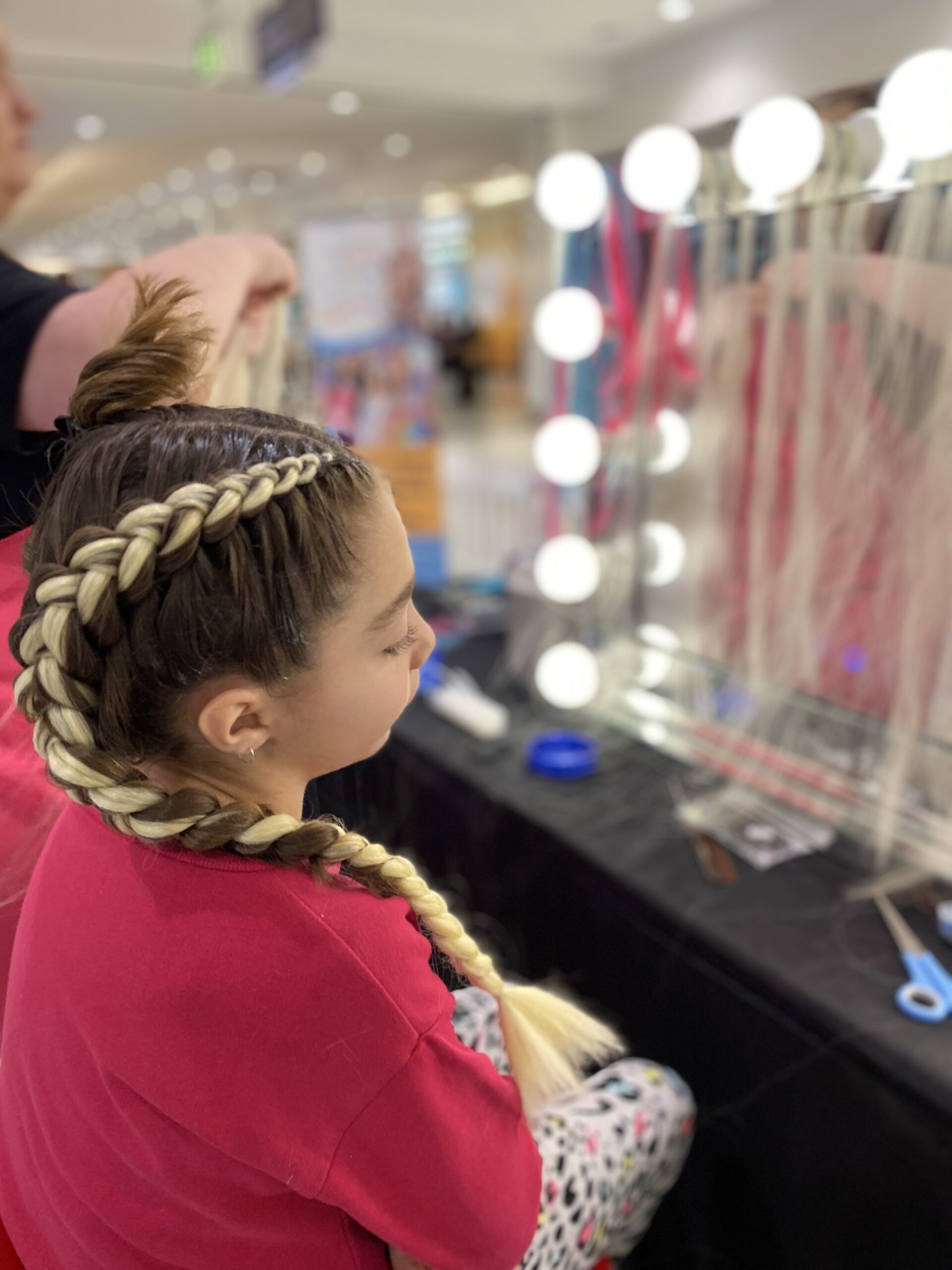 Hair Braiding and Braids with Extensions
Hair braiding and hair extensions are so popular at the moment! If you have been looking for someone to style hair at your next party, then you have come to the right place!
We have some incredible hair stylist that are able to create many amazing braids and hair designs, including french braids , dutch braids, corn rows, dutch braids with colourful hair extensions -just to name a few of the favourites. We can also add a variety of extras including hair chalk and colour, hair feathers and extensions, gorgeous flower pins with diamontes and more.
Whether you book our Braiding Bar for a party or only have a small handful of girls that want braids we can do it. Alternatively, if you would like to come to us for your hair styling requests our studio is in Baulkham Hills. Bookings must be made in advance for studio bookings.
Dutch braids
Dutch braids with hair extensions
Make up and braids for dance groups
Annual end of dance concerts
Braiding Bars for parties and events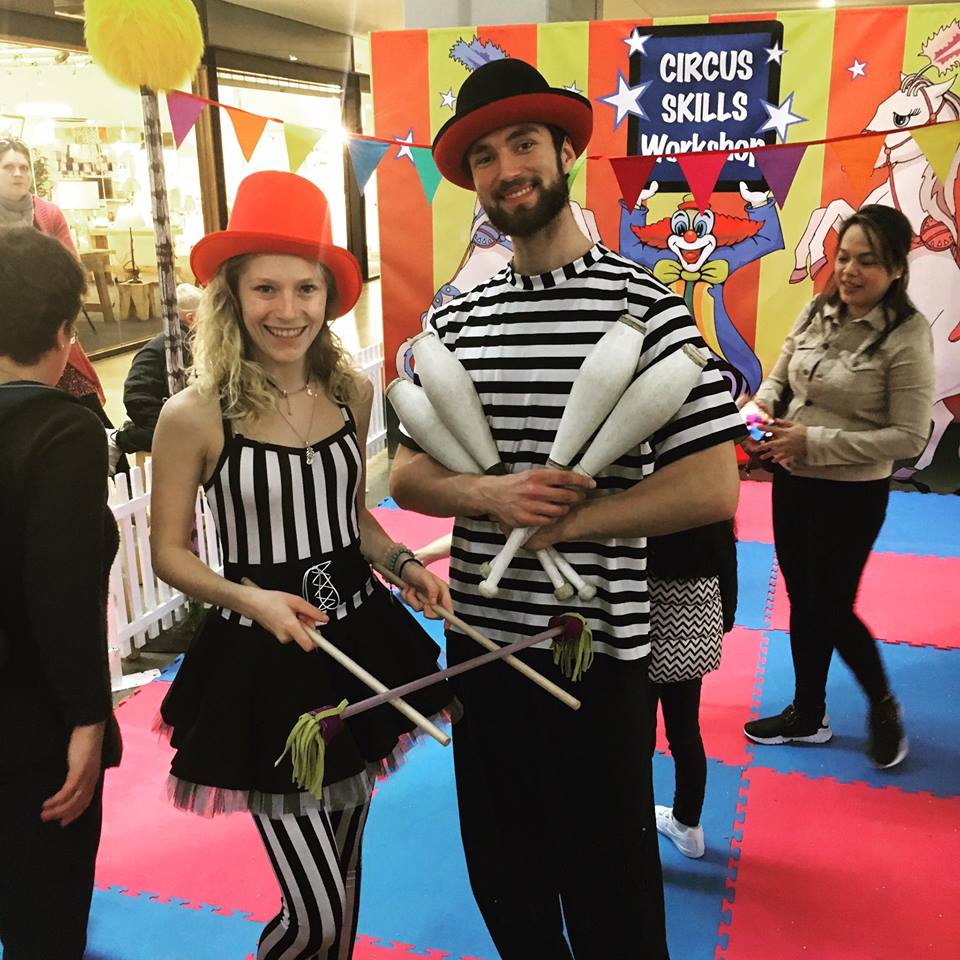 Carnival Circus Workshops Parties
This package offers a number of different circus skills and techniques, in which the trainers begin with demonstrating and then go on to assist in teaching the children. Work stations are set up and the children are free to roam and try out the different stations.
Carnival Circus Workshops Parties
Circus Work shop Party: Ages 6- 13
This portable workshop will come to you with all the equipment required and we will set everything up ready to go. Some of the many activities will include:
(For all age groups)
Circus demonstration
Hooping
Juggling (balls, clubs, scarves & rings)
Balancing objects
Spinning plates and flower sticks
Circus games
8 years and up: (in a flat and preferably covered outside area)
Acro-balance/pyramids
Uni-cyling
Rola-bola
Circus games can be added on completion of the skill training.
The work shop is finished off with an acro-balance teamwork demonstration. This is taught to the kids and can be given as a little show to the party attendants at the end.
Other Carnival Entertainment:
If you are throwing a carnival party, circus entertainers are a must have! You can pick and choose what skills you would like to have at your party, ranging from roving magicians and entertainers to a magic show or stilt walkers, or a little bit of everything.
If you really want to add something special to your mini carnival, why not contact one of our consultants to discuss a range of different options for your next party.
Choose from:
Acro-balance
Dual Acro-balance
Diablo performers
Stilt walkers
Balloon twisters
Magicians and roving magicians and Entertainers
Jugglers
Fire twirlers
LED Twirling and juggling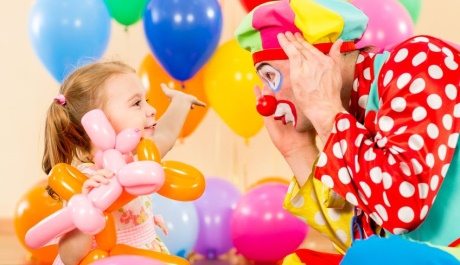 Mini Mega Party Package
For all those MAGIC lovers, this is the party package you have been looking for. Our Mini Mega Package is a little bit of all the traditional favourites. This package comes with a well seasoned entertainer, or two, who are able to take the children on a fun filled adventure incorporating all the most loved activities for kids parties.
The Mini Mega Package Includes:
Face painting
Magic Show
Balloon twisting
Party games with prizes
Music and dancing
This party is a favourite for large scale audiences or small intimate gatherings. Our multi-skilled performers who offer this package dedicate there lives to entertaining children and are only the best of the best. They are also advanced in there face painting and balloon twisting skills, so all guest are assured to be well entertained on every front.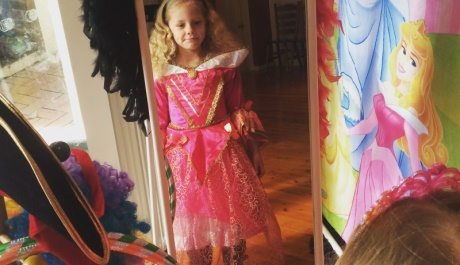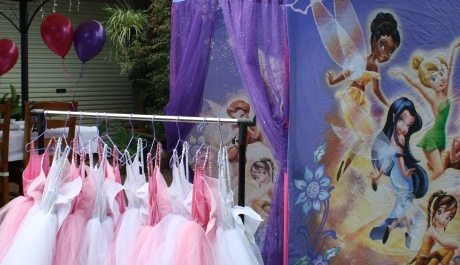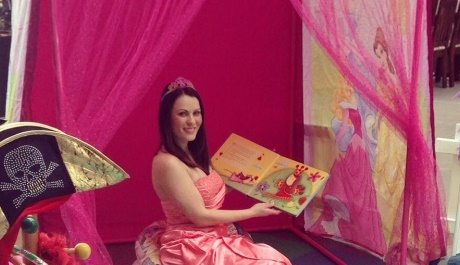 Ultimate Dress Up and Story Telling Package
Suited for ages: 1 – 7 years – Whether you would like to create a fairy wonderland or the super hero pad for your little ones party- this is the prefect package for you.
Perfect for all the dress up enthusiasts, this fun package is both creative and inspiring for kids who wish to participate in imaginary play and fantasy
Package Includes:
Fantasy Tent
Floor mats and cushions
Fairy, Spiderman, Princess, Bat man and assorted other costumes for the kids to wear
Mini clothes racks for costumes
Dress up prop box. Tiaras, wings, swords, boa's and other fun props
Full length mirror
Beautifully decorated
If you are doing a specific theme for your fantasy dress up party, why not let us offer you the extras:
Entertainer
Themed Plates, bowls, place mats and cups
Themed Lolly Bags
Themed Helium Balloons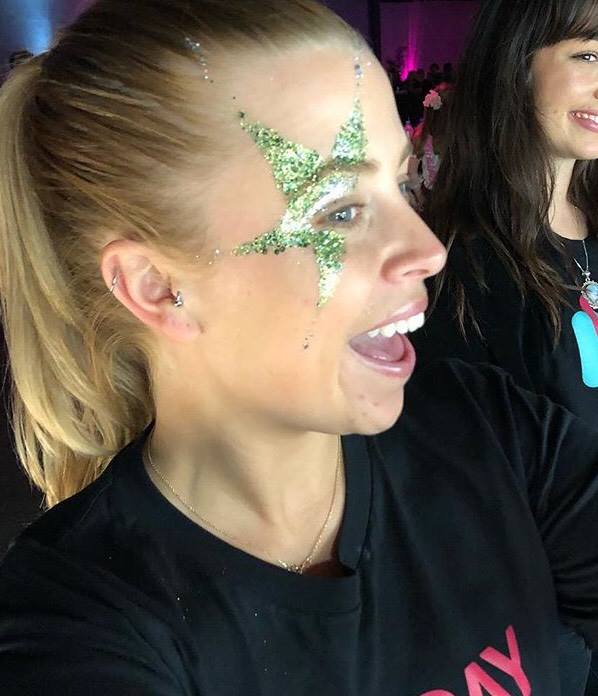 Glitter and Bling Bars
Look no further if you are looking to get bejeweled and sparkled up. Our glitter bars are loved by young and old! If your party group has had years of face painting and you are looking to try something new, than our glitzy bling bar is the perfect way to jazz up your next party.
Popular for adults and children alike this is the perfect X factor to add some real shimmer to your night. Our bling bars consist of:
Bio-degradable glitter
Chunky gems and jewels
Glamour mirrors
Make up body artists
This service can be as an extra activity in conjunction with your party, or for smaller events you are able to mix it with a number of our popular activities to create a fabulous party package.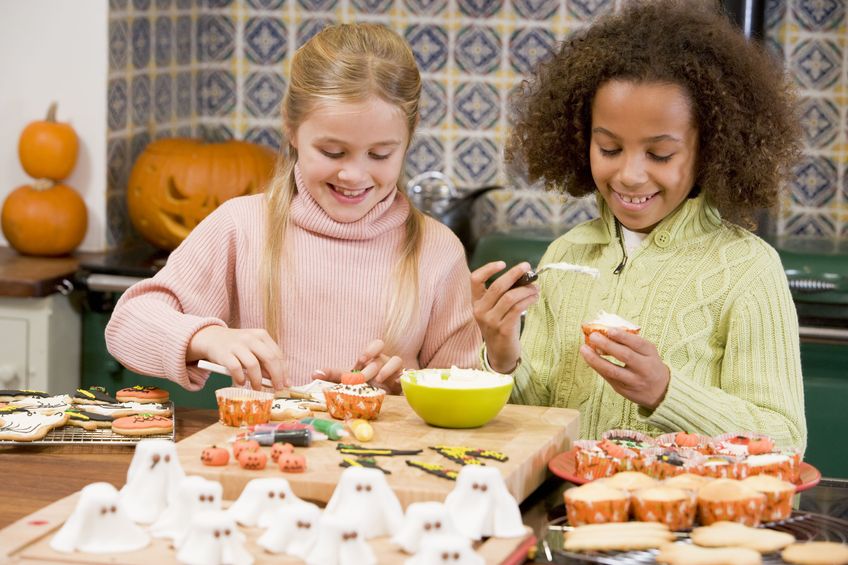 Cup Cake Decorating
Cup Cake Decorating (5- 15)
Creative, fun, highly entertaining and stimulating for the creative mind! This party package is great for a diverse age of kiddies!
Our experienced and talented cake artists put together a design for your party group depending on ages, themes and personal requests. All equipment and cake utensils are provided and brought on the day along with a personalised décor pack and 2-4 cup cakes per child to decorate.
This party can be followed up with a high tea or games session to complete.
Decorating session entails:
1 or 2 qualified cake decorators depending on numbers
Pre-planned design/theme according to request
2-4 cup cakes per child and box to put cakes in after completion
Aprons and chef hats per child
Personalised décor pack, including various colours of icing and other items for design
Individual sets of utensils and tools for completing cupcakes
Dancing games or high tea to finish
This package comes in two different options: Standard and Boutique
If you need any extras including children's trestle tables, table cloths and chairs please enquire for more information.